Extending the life cycle and improving the efficiency of port facilities
IDOM participates in infrastructure expansion and rehabilitation projects, adapting them to new uses and new vessels, in addition to improving the infrastructure itself, access and flow management, through the implementation of automation systems.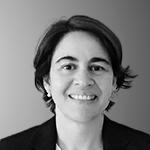 Margarita Pery
+34 934 09 22 22
With an annual traffic of approximately 4 million tons, the Port of Seville is the only commercial fluvial port in Spain. The new...