Signing of the agreement for the Warsaw-Lódź High-Speed Line
Reducing passenger travel times from all corners of Poland
IDOM, as the leader of the consortium, has signed a development agreement with Centralny Port Komunikacyjny (CPK) to carry out the Technical-Economic-Environmental Study of the Warsaw-Łódź High-Speed Line, complementing the existing network. This project is part of the rail component of the Solidarity Transportation Hub (STH) and will provide access to the new airport.
During the signing, Marcin Warda, Director of IDOM Poland and Representative of the Executive Consortium, said "We are happy to be part of this ambitious project. We are particularly pleased that this is the next step in preparing the investment, following the feasibility study that we carried out in 2010-2013. This brings us closer to making major changes to the railway network in Poland."
 With a design speed of 350km/h (operational speed ≥ 250km/h), it will include the construction of 5 stops on the section and, connecting with the existing rail system, will provide high-speed regional services, shortening travel times for passengers from all over Poland.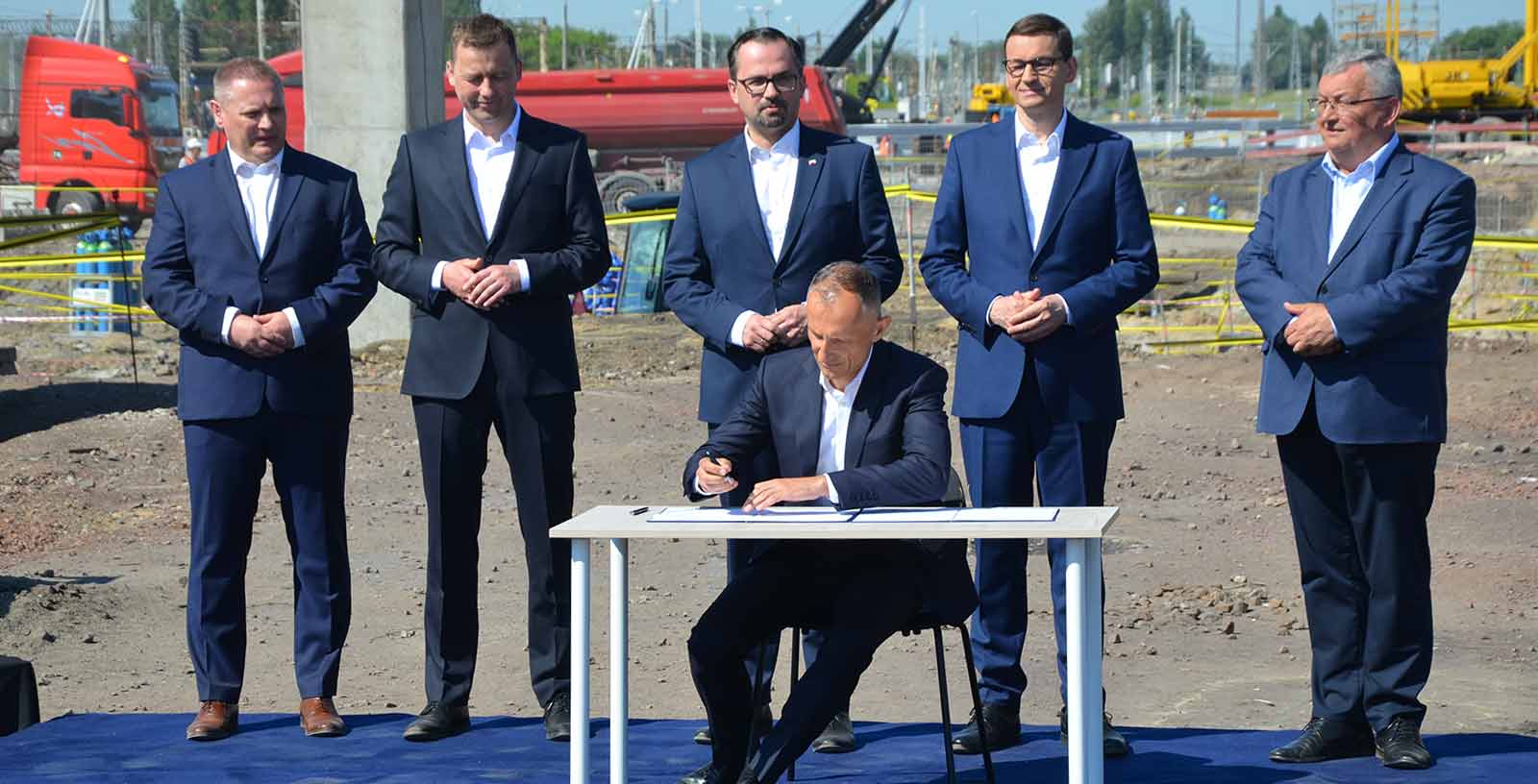 August 10, 2021
Solidarity Transportation Hub (STH)
This megaproject will be located in the center of Poland and will become the nerve center of the country.
Located between Warsaw and Łódź, it will occupy 3,000 ha and will integrate air, rail and road transport.
For more information, click here
CONTACT
Marcin Warda ( marcin.warda@idom.com )

PHOTO / IMAGE
CPK
Mateusz Morawiecki, Prime Minister
Andrzej Adamczyk, Minister of Infrastructure
Marcin Horała, Deputy Minister of Infrastructure, Government Plenipotentiary for CPK
Mikołaj Wild, President of Board of CPK
Radosław Kantak, Member of Board of CPK