Marketing Plan for the industrial city of Ras Al-Khair
Business meeting to analyze investment opportunities
The Royal Commission of the cities of Jubail and Yanbu in Saudi Arabia and IDOM are working to identify potential investment opportunities in the industrial city of Ras Al-Khair related to metals, mining, and the maritime sector.
Among the various actions of the Marketing Plan that have been carried out, is the organization of international roadshows such as the one held in Madrid on March 2 at the Villa Magna Hotel: Investment opportunities in the industrial city of Al-Khair in Saudi Arabia.
The event was attended by Mohammad Maghraby (Ministry of Investment of Saudi Arabia), Fahad Almunaer (Embassy of Saudi Arabia in Spain), Marta Blanco (CEOE – Spanish Confederation of Business Organizations), Ínigo Gil-Casares (ICEX – Institute of Foreign Trade). Representing the Royal Commission of Jubail and Yanbu (RCJY) were Ahmed Zaid Hussain (Director General of the Investment Development Sector) and Abdullah Yassin Al-Eid (Director of the Department of Business Development). And on behalf of IDOM, were Ibai Corera (Director of Strategy and Management), Fabio Carro and Beatriz Caride.
IDOM will continue to work with the Royal Commission of Jabail and Yanbu on the organization of more international roadshows, as well as other additional business opportunities.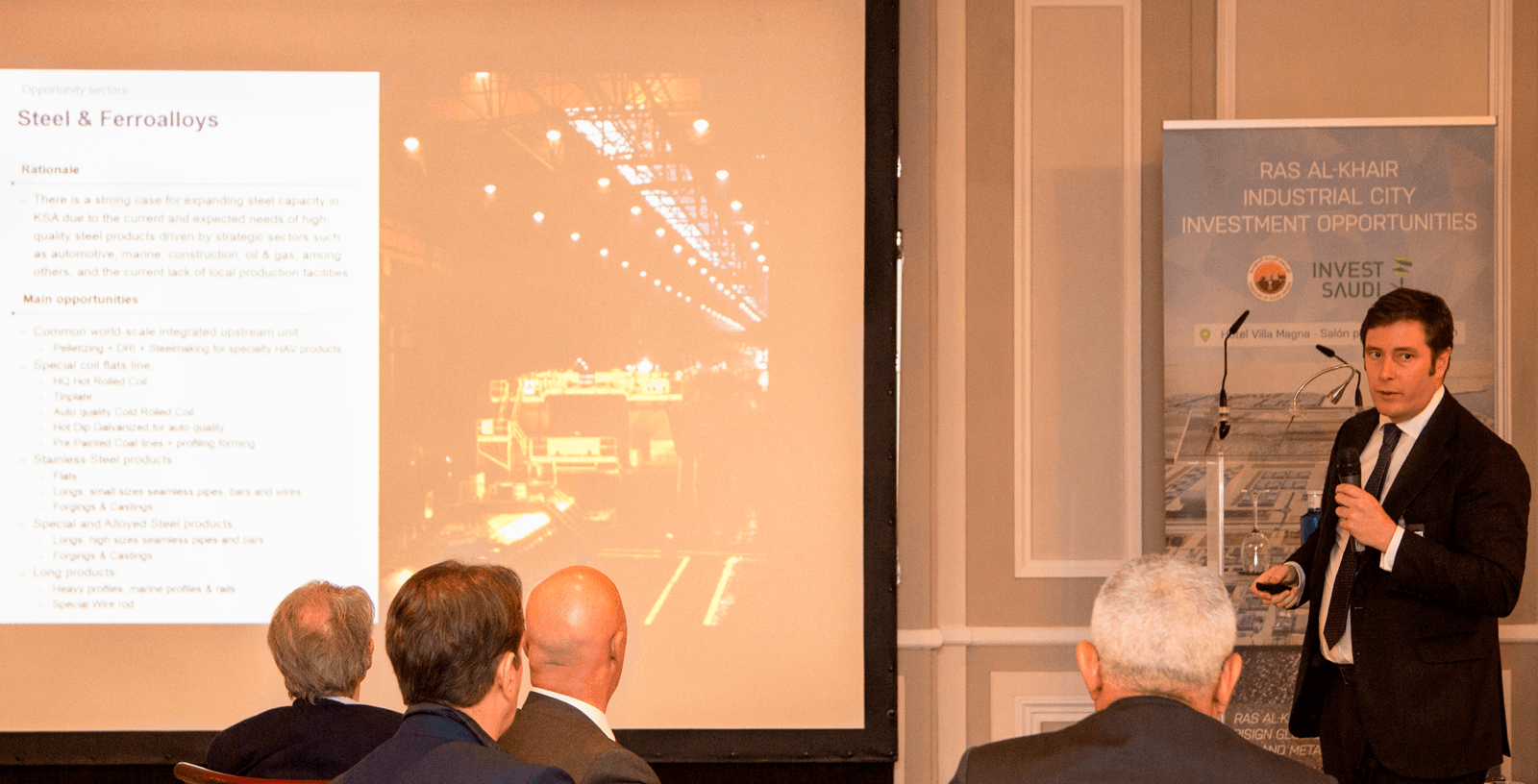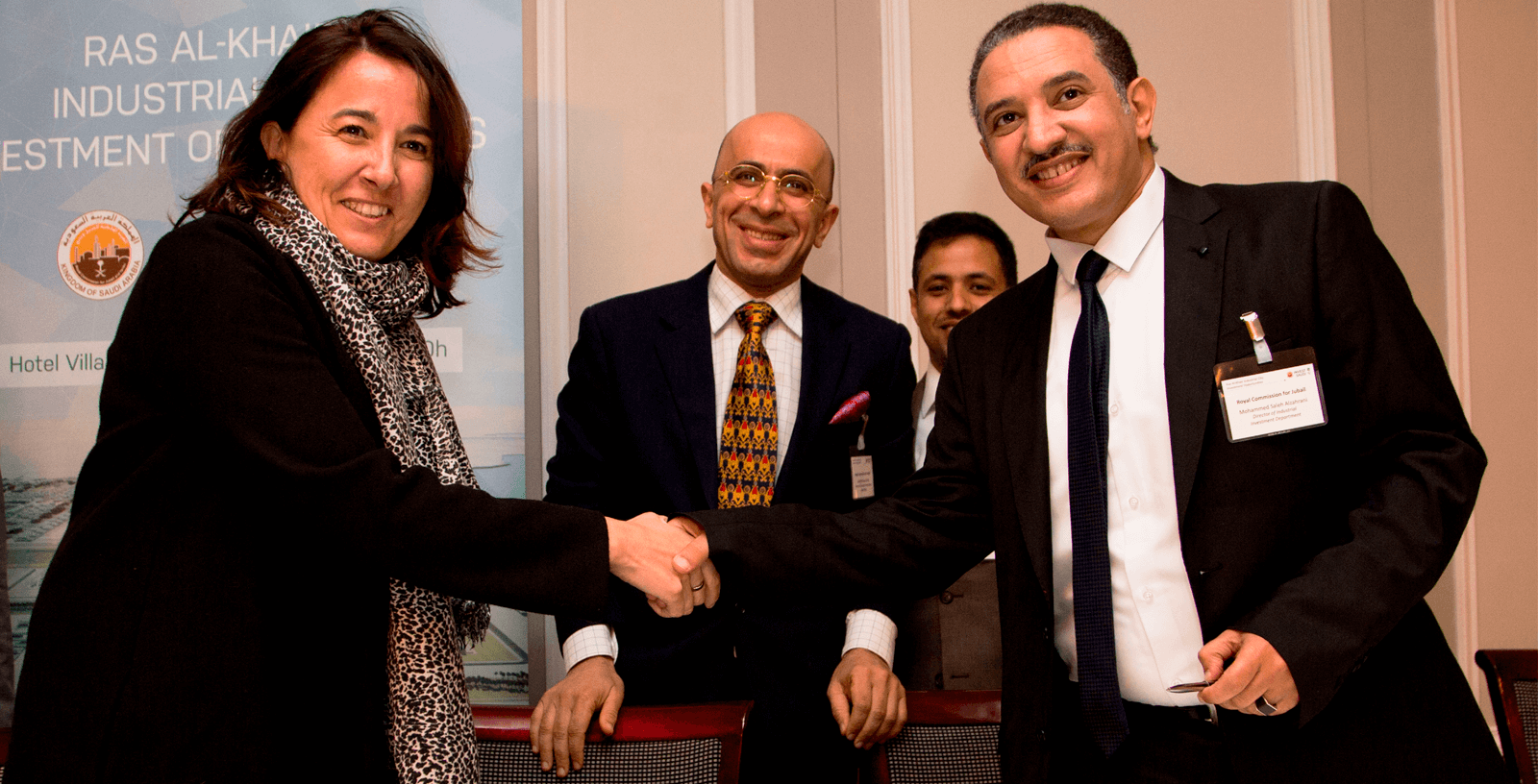 April 29, 2020
CONTACT
Iñigo San Emeterio
PHOTO / IMAGE
IDOM - RCJY working group, Ibai Corera (IDOM), Ahmed Zaid Hussain and Abdullah Yassin Al-Eid (RCJY).