New Metro line Afragola – Naples
IMPROVING CONNECTIVITY IN THE TERRITORY
This week, Vicenzo De Luca, President of the Region of Campania, presented the technical-economic feasibility design of the new Afragola-Naples metro line in which IDOM has been involved, together with a local partner Tecnosistem SpA. With more than 12 km, this project of great magnitude will improve the quality of life of the inhabitants of the region, reducing the travel times between Naples and the province. 
This new metro line will serve 150,000 passengers a day, meeting the required standards of comfort. 40,000 people will be a 10-minute walk from the stations. In addition, the system proposed will result in savings of 17 million liters of fuel per year and the reduction of emission of over 36,000 tons of CO2. 
The improvement of the connection of the territory and the environmental benefits derived from this project, together with the use of state-of-the-art technology, will increase the quality of public spaces and urban ecosystems.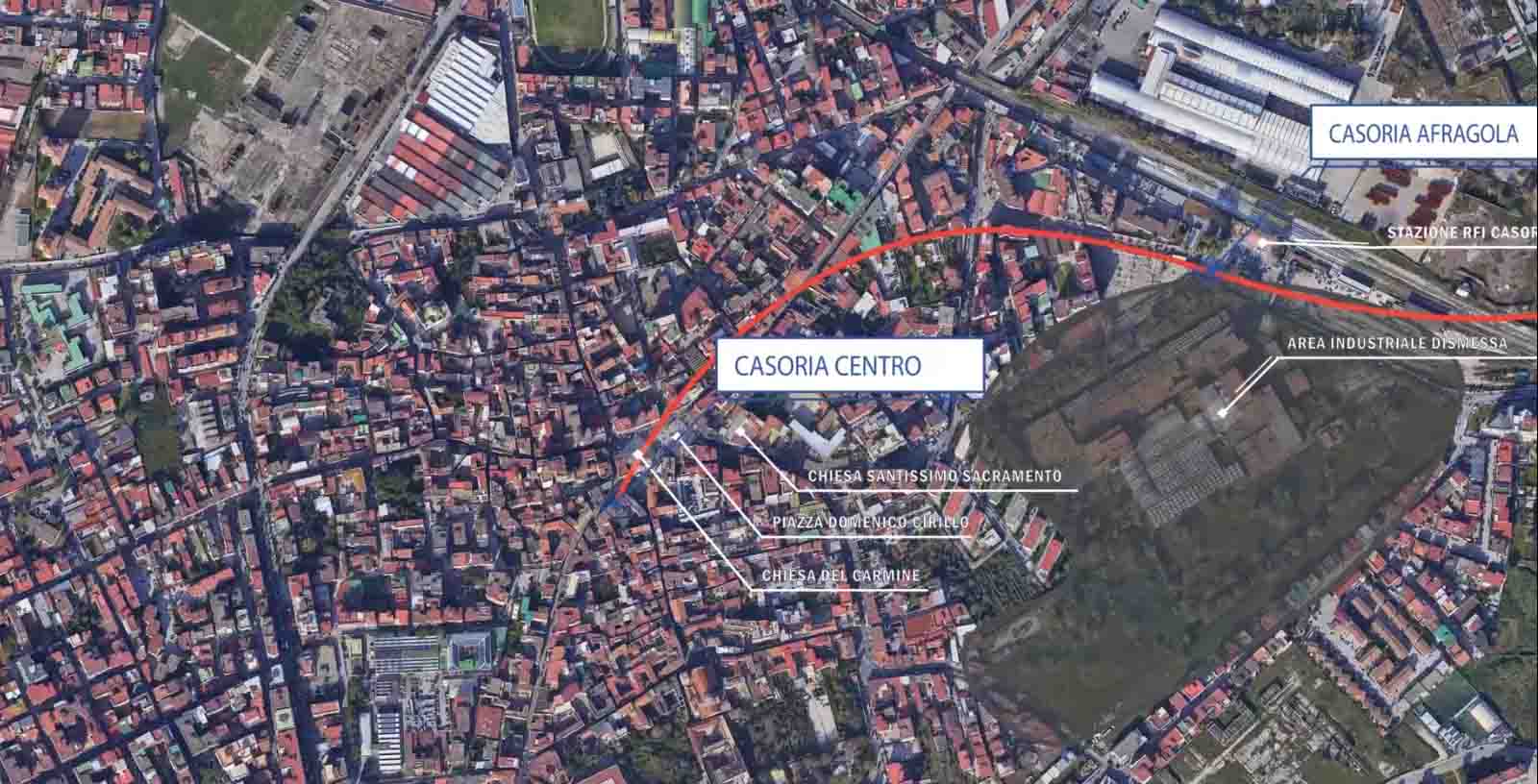 July 22, 2020
CONTACT
Alex Sinclair ( info.rail@idom.com )

PHOTO / IMAGE
From left to right: Vicenzo De Luca (President of the Region of Campania), Giuseppe Grimaldi (General Director Acamir) and Juan Ramón López (Director of the Infrastructure Area at IDOM)