Remodelling of the Monumental Stadium for River Plate
Going to be the largest in all of South America
River Plate has just announced that IDOM is participating in the renovation of the Monumental stadium. The club has decided to undertake extensive remodelling, maintaining the essence and tradition of the historic grounds, while adapting the stadium to the needs and standards of modern football in the 21st century: it will expand its capacity to make it the largest in South America and improve comfort of the fans, services offered and access to the Stadium.
From IDOM we have carried out an extensive study of alternatives until finding the optimal one to ensure the feasibility of this important remodelling. After this stage, following the presentation of the project by the President of the club, Jorge Brito, and the unanimous approval by the Board of Directors and by the Assembly of Member Representatives, work has begun to commence execution of the works.
The club has published an article on the transformation that the Monumental will undergo
And the news has also been reported in other Argentinian media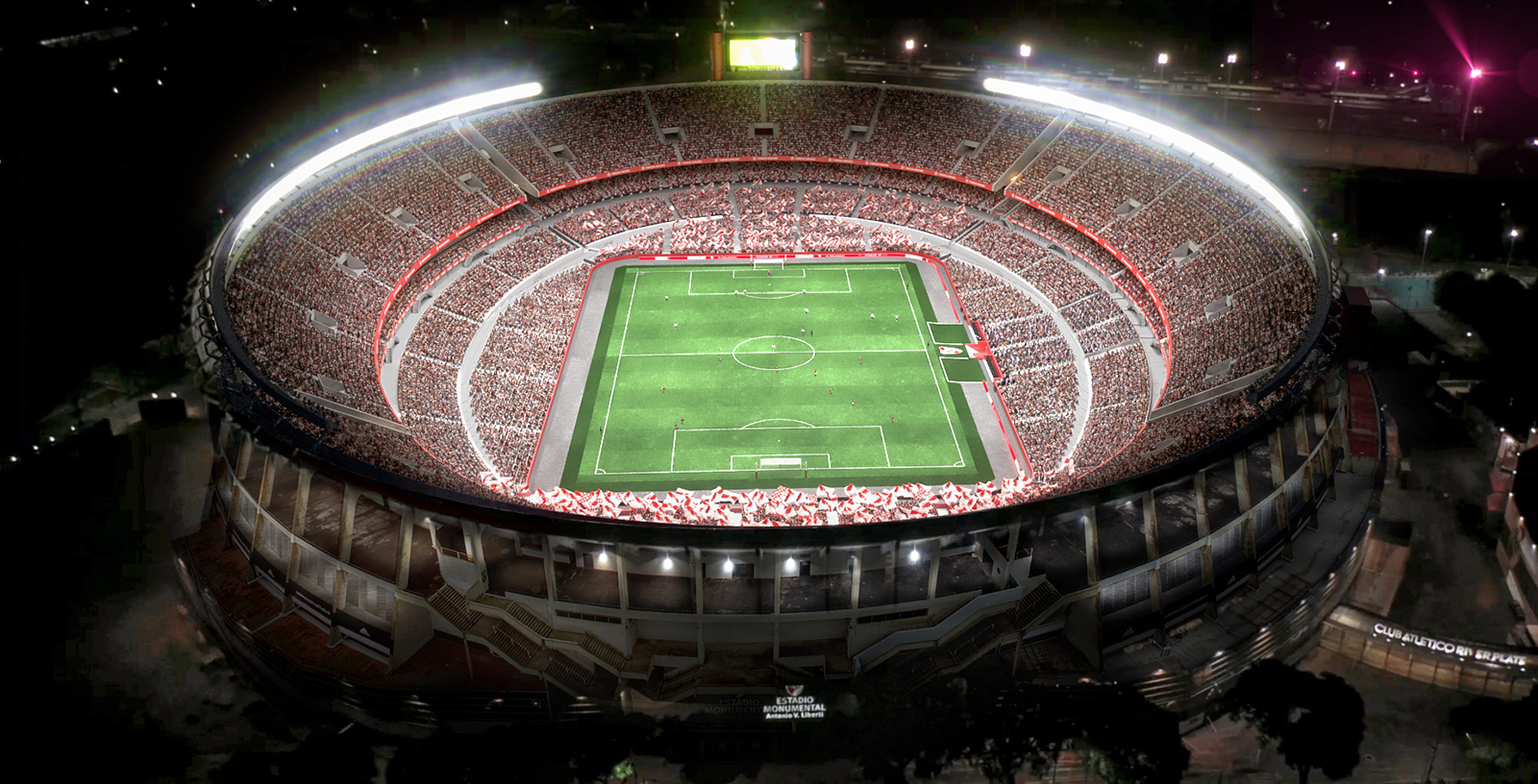 March 7, 2022
PHOTO / IMAGE
From left to right: César Azcárate (IDOM), Stefano Di Carlo, Secretary General of the club, Jorge Brito, President of River Plate, manager Mariano Taratuty and Alexander Zeuss (IDOM).