Sustainable large-scale infrastructures, respecting of the environment
At IDOM, we have been working on high-speed, conventional and freight rail for more than 20 years, designing thousands of kilometers for large-scale projects, from conception to operation and maintenance of these large infrastructures.
We develop cutting-edge projects, clean and efficient transport systems, using the most innovative technologies and resilient solutions, which solve the challenges of changing environments, always taking into account passenger comfort, the highest standards of accessibility and the sustainability of the environment.
The IDOM team combines all the railway disciplines: civil works, superstructure (track, electrification, signaling and communications), station architecture, rolling stock, commissioning, operation plans, maintenance and RAMS.
Awards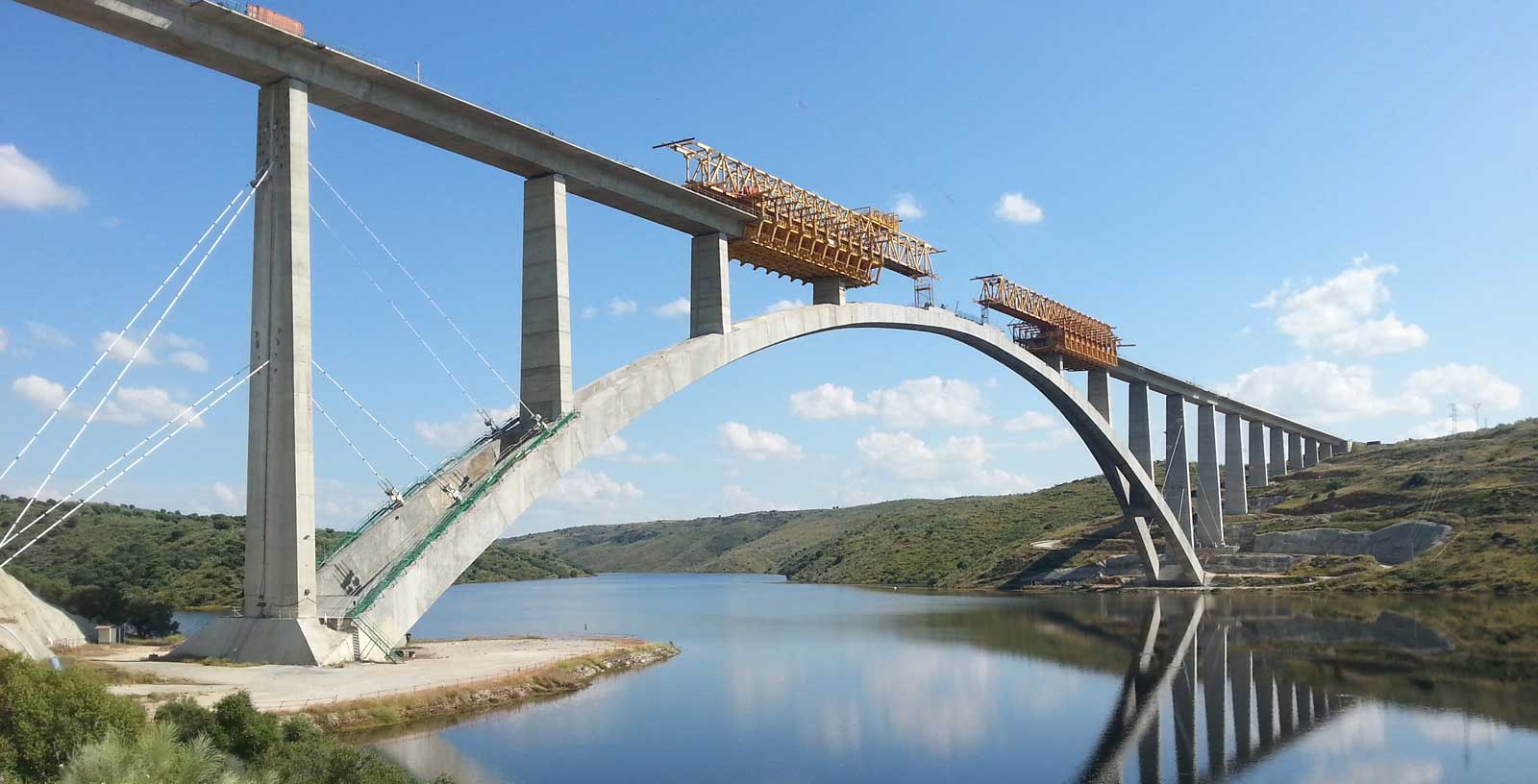 High Speed Line Madrid-Extremadura
2018
Finalist - Outstanding Structure Award 2018 IABSE (International Association for Bridge and Structural Engineering)
Highest Honor - Excellence in Concrete Construction Awards 2018 ACI (American Concrete Institute)
Special Mention - Outstanding Concrete Structures Award 2018 fib (The International Federation for Structural Concrete)
2017
Accésit in the Bridges Category (2017) - III ACHE Engineering Awards
Global Best Projects 2017: Bridge/Tunnel - ENR (Engineering News-Record)
Gustav Lindenthal Medal (2017) - IBC (International Bridge Conference)
Publications
News