Present at international railway trade fairs
This year we have been present at various international railway trade fairs. Last October, Middle East Rail 2021 (Dubai) took place, the most important railway trade fair in the region, where we have developed projects such as the Riyadh Metro and the Bahrain Metro. A meeting point where best practices can be shared, cutting-edge solutions and new technological tools can be explored to optimize the development of mobility systems that improve the quality of life in cities.
To close the year, we participated in Rail Live! a trade fair that brought together more than 3,000 attendees at the leading railway expo in the sector. It had more than 200 exhibitors and a conference space where the transformation of the sector, the most critical issues of future developments and digital innovation were discussed. Maria Concepción Ortega Ortiz, Global Market Infrastructure Director at IDOM, participated in the symposium: What does the railway and its industry need to be the true central axis of the mobility of the future. And Alberto Alonso, BIM Manager at IDOM, presented his paper: Risks and challenges in BIM Railway projects.
IDOM brings together knowledge of all disciplines and the life cycle of railway projects, including the most innovative technologies and resilient solutions for civil works, superstructure (track, electrification, signaling and communications), stations, rolling stock… IDOM has been the design leader for the high-speed railway project of Rail Baltica, the Tren Maya project section 1 and Ferrocarril Central de Uruguay, among others.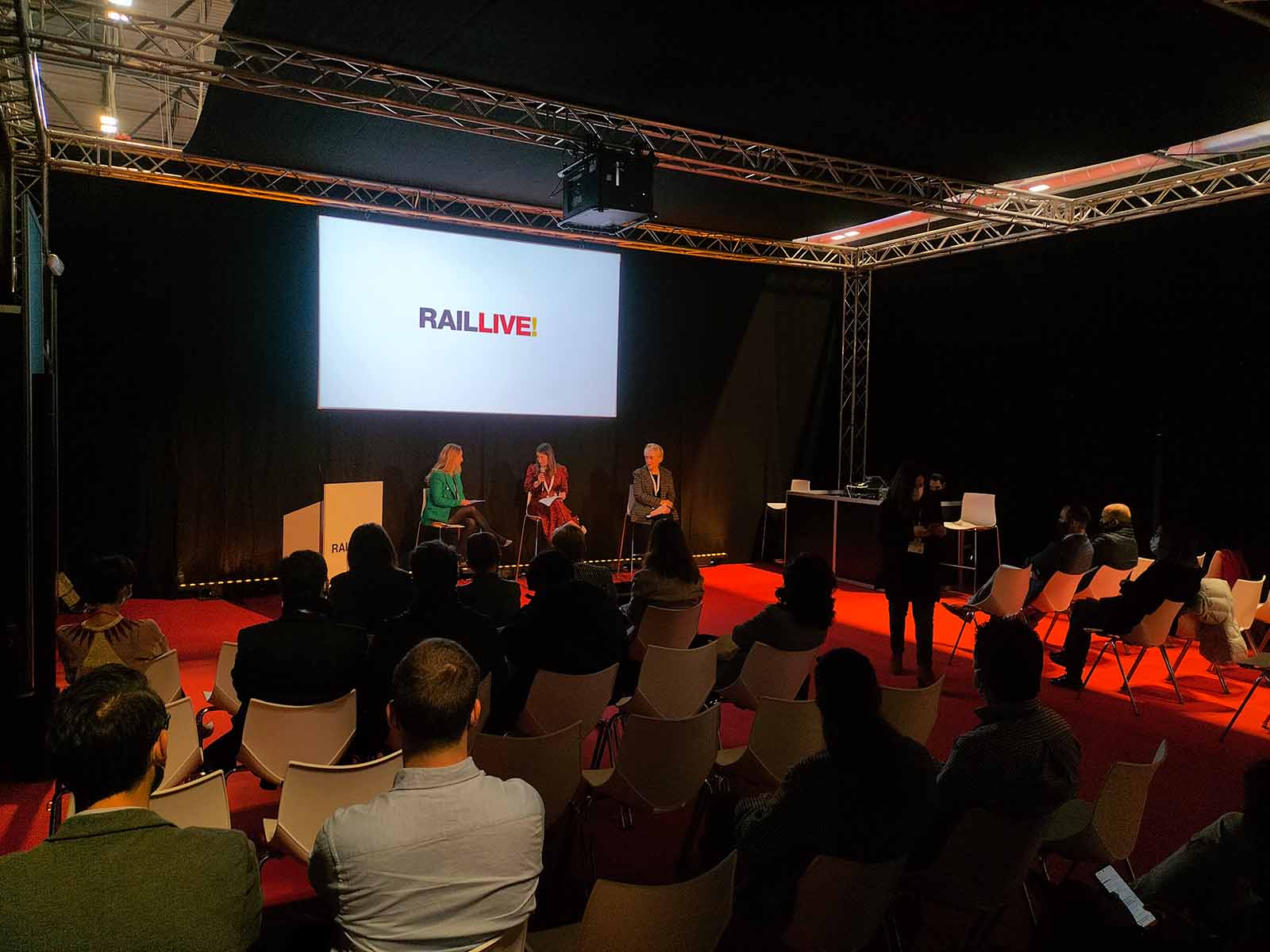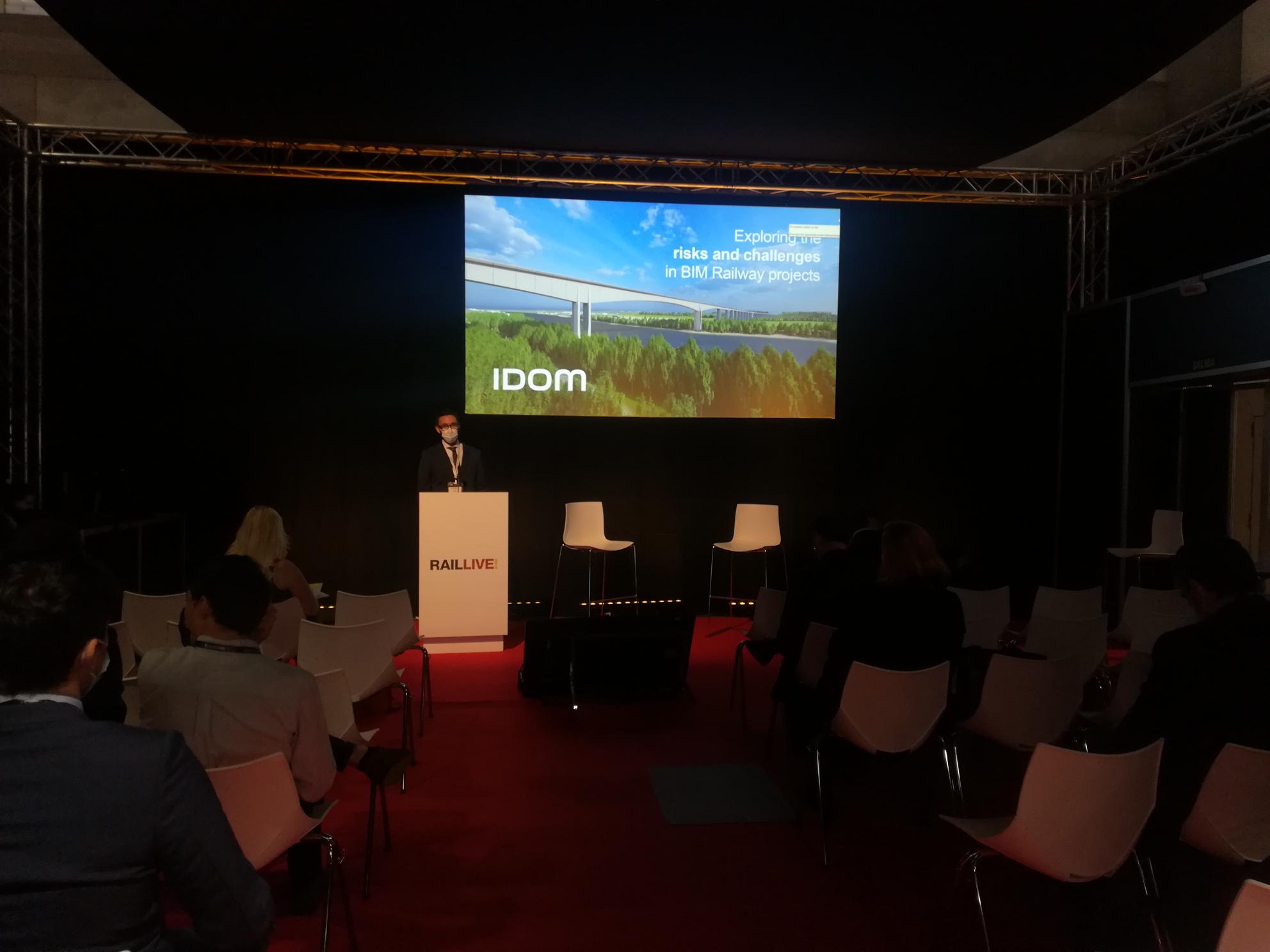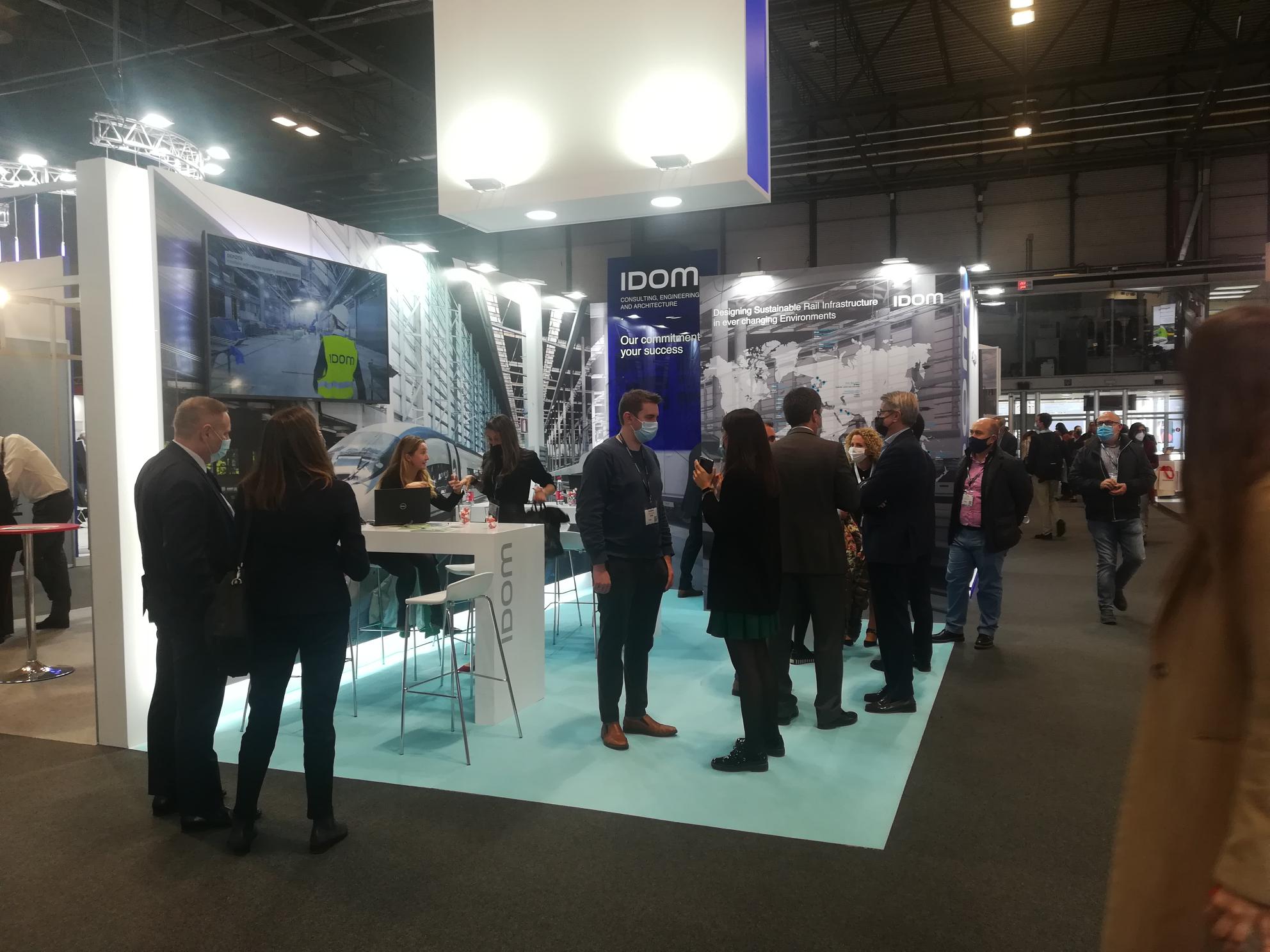 January 18, 2022
Transportation systems
Sustainable infrastructures in a changing environment
Our technical capabilities cover the entire life cycle of projects: from the earliest stages of decision-making and planning, consultancy studies and preliminary designs, through design, construction supervision and technical advice, to the subsequent commissioning. start-up, operation and maintenance and modernization of infrastructures throughout their useful life (+info)
PHOTO / IMAGE

Encabezado Stand Middle East Rail 2021
Symposium - Rail Live! - Maria Concepción Ortega Ortiz, Global Market Infrastructure Director at IDOM
Ponencia Rail Live! - Alberto Alonso, BIM Manager at IDOM
Stand - Rail Live! 2021