IDOM is promoting training and research along with the University of Cantabria
Joint development of knowledge transfer actions
Two collaboration agreements have been signed with the University of Cantabria (UC) to jointly develop training, research and knowledge transfer actions, through the Higher Technical School of Civil Engineers, Channels and Ports (ETSICCyP).
These collaboration agreements, signed by Ángel Pazos, rector of the institution, and Álvaro Rey, CEO of Infrastructure, Architecture and Consulting at IDOM, make provisions for the creation of the IDOM Classroom at the Civil Engineering School and a virtual space hosted on the page web of the centre. Both places will be meeting points and a channel for the dissemination of knowledge between IDOM, the University and the students.
The main goals of the agreement are to foster and support the activity of Networks of Excellence in which research teams from both entities participate, as well as promote the development of professional careers at IDOM. In the field of education, the ETSICCyP and IDOM will collaborate in the development of End-of-Degree Projects (TFG), End-of-Master's Projects (TFM) and doctoral theses. In addition, the agreement establishes the preparation of scientific-technological publications for the dissemination of the results of collaborative research activity and the joint development of technology transfer activities, among other issues.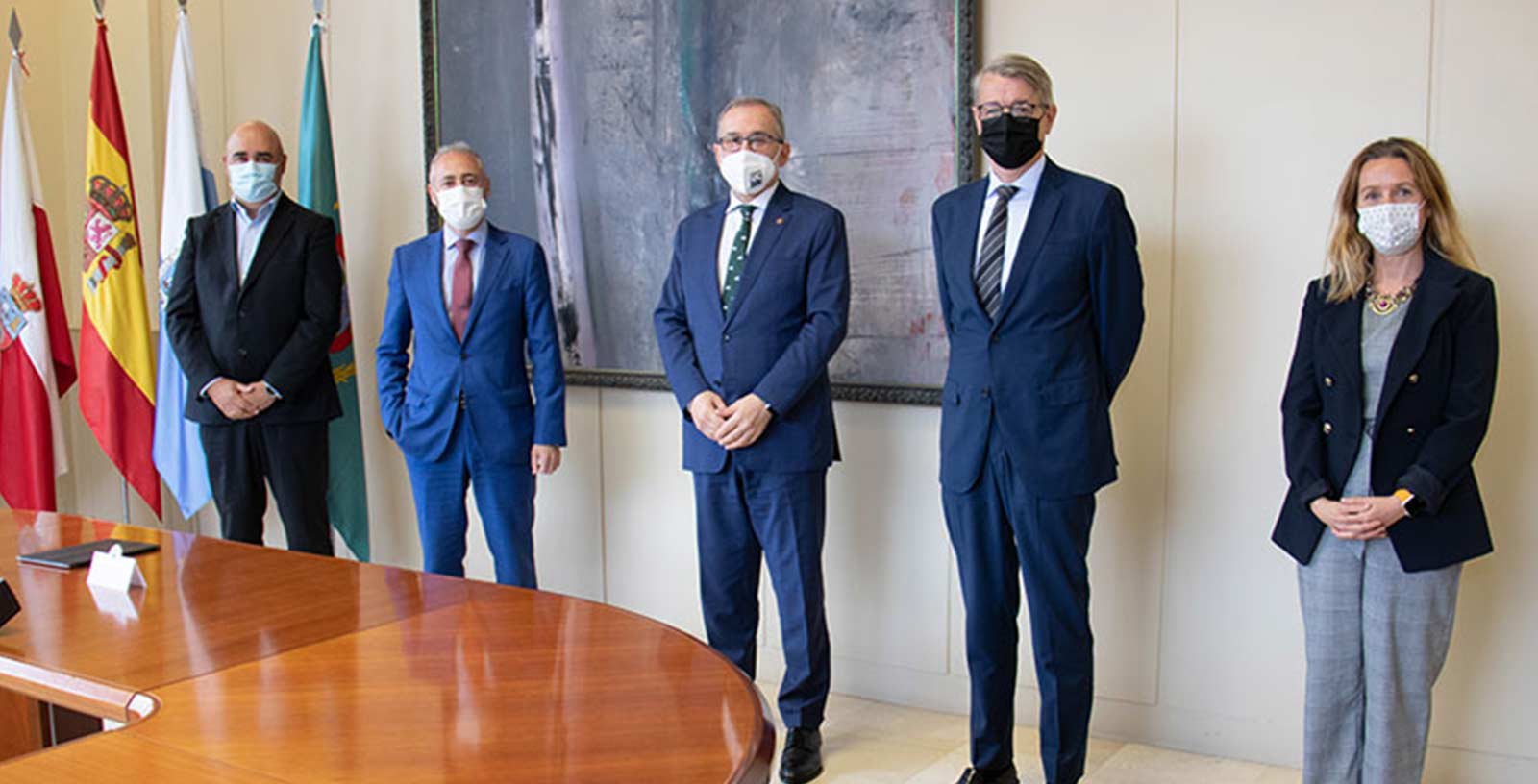 June 21, 2021
For more information (Spanish):
CONTACT
Juan Ramón López ( infrastructure@idom.com )

PHOTO / IMAGE
In the image: 1. Ángel Pazos, rector of the University of Cantabria (UC), and Álvaro Rey, CEO - Infrastructure, Architecture and Consulting at IDOM, at the signing of the agreement | 2. From left to right: José Luis Moura, director of the ETSI of Civil Engineering; Álvaro Rey, CEO - Infrastructure, Architecture and Consulting at IDOM; Ángel Pazos, rector of the University of Cantabria (UC); Juan Ramón López, Director of Infrastructures and Transport Systems at IDOM, and María Concepción Ortega, Global Market Director of Infrastructures at IDOM