Low Carbon Business Action Program at the COP26 climate summit
Connecting Latin American companies and European SMEs towards climate neutrality
The Low Carbon Business Action Program (LCBA), operated by IDOM, has been selected among 150+ proposals to participate in the United Nations Climate Change Conference COP26. Launched a year ago, LCBA aims to generate commercial agreements between Argentinian, Brazilian, Chilean and Colombian companies with European SMEs providing low carbon or circular economy solutions.
The economic and social impact of the mobilised investment, in addition to its contribution to the reduction of the carbon footprint and climate neutrality, has led LCBA to be selected by Euroclima+ to be and lead a roundtable on case studies at the climate summit.
LCBA will present today, at 18:30h (CEST), the experiences of Latin American companies that, through this program, have found their European technology partner and have accelerated their transition towards a circular and low-carbon economy.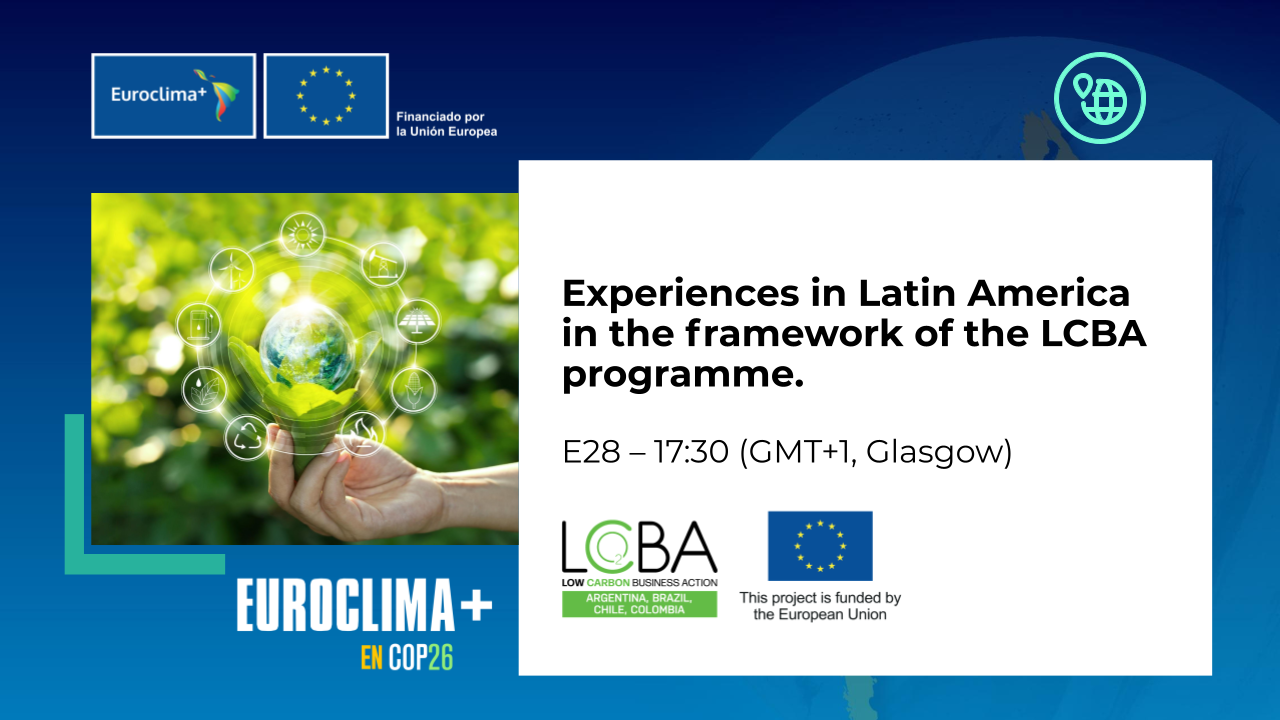 November 2, 2021
United Nations Climate Change Conference COP26