Oil & Gas Conference
Bilbao Exhibition Centre | BEC
World Maritime Week is one of the most important international meetings for the maritime sector. The event is, in fact, 5 international conferences in one week on the following sectors: naval, fishing, port, oil and gas, and energy (waves, tides and currents).
In 2021, as part of the World Maritime Week, the Bilbao Oil & Gas conference has been included to achieve a greater dissemination of the event after the cancellation of both events last year due to the COVID-19 pandemic.
IDOM has been part of the Scientific Conference Committee since its creation and this year has participated with a presentation given by Ana García Algaba, Senior Process Coordinator of the IDOM Oil & Gas Division, and Juan Carlos Latasa López, Technical Director of the Division.
The presentation, entitled "Technologies for eCoFuels diesel and jetfuel using hydroprocessing technologies and coprocessing of low quality vegetable oils", shares the experience of IDOM in developing projects for diesel fuel production units, mainly aviation, through the processing of vegetable oils and animal fats. With this process, proven technologies are being used to produce ecological facilities in operation in various countries around the world. This will allow the continuity of air transport based on turbines, with high reliability, but in an ecological way.
The presentation also looked at the possibility of generating diesel fuels – in an ecological way using old existing refinery distillate hydrotreater units – using a mix or co-processing with vegetable oils. The method is simple and impacts minimally on existing facilities. IDOM has developed a concept based on existing and proven technology, combined in an optimal way to quickly implement this type of solutions in Fast Track mode.
Subsequently, Juan Carlos Latasa, moderated the discussion table on the current situation and evolution of the O&G and decarbonization sector. The table was well represented with such important players as Juan Andrés Díez de Ulzurrún – General Manager of Enagás. Repsol Upstream was represented by Pilar Sanz Gozalo- E&P Project and installations Manager, Director of the Research and Innovation Center on CO2 and Hydrogen (RICH Center) – Khalifa University Abu Dhabi. IDOM was represented by Ana García.
November 10, 2021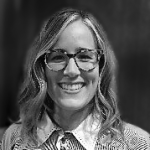 Ana García Algaba, Chemical Engineer, has developed her career in the processes and mechanics area, mainly on projects related to power generation and oil & gas. Specifically, she has worked in areas such as hydraulic calculations, P&IDs, equipment design and specification, etc. Currently, she manages projects, coordinating all disciplines.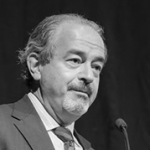 Juan Carlos Latasa, Industrial Engineer, is a specialist in energy processes, with over 30 years of experience in the design of critical equipment and process systems in refining, petrochemical and energy plants. He regularly participates in international Energy and Oil & Gas forums, such as GASTECH, World Heavy Oil Congress, BEC, etc. He is an elected member of the Society of Petroleum Engineers International and has been the Technical Director of the Oil & Gas Division of IDOM since 2010.