The first Proton Therapy Center in Georgia
IDOM has been chosen to design this ambitious medical and scientific facility
IDOM has signed a contract to design the building that will contain IBA's Proteus®ONE patient treatment equipment and a Stanford-SLAC Cryo-EM (S2C2) for scientific research. The contract has been signed with the International Charity Foundation CARTU, the largest charity organization in Georgia, and the facilities will be located at the Kutaisi International University, Georgia.
The Proton therapy facility will be the first of its kind in Georgia. The facility will increase the international profile of the Kutaisi International University Campus and will serve as a scientific research center for medicine, nuclear physics and radiation biology.
IDOM will bring its experience as an international architectural and engineering consultant developing the work of all the necessary disciplines involved (architectural design, structural, MEP, lighting, landscaping….). The scope of works includes Concept Design, Schematic Design, Developed Design, Detailed Design and Construction Supervision.
A multidisciplinary team of architects and engineers with experience in similar projects of great technical complexity and extremely high demands for rigor and precision will participate in the project.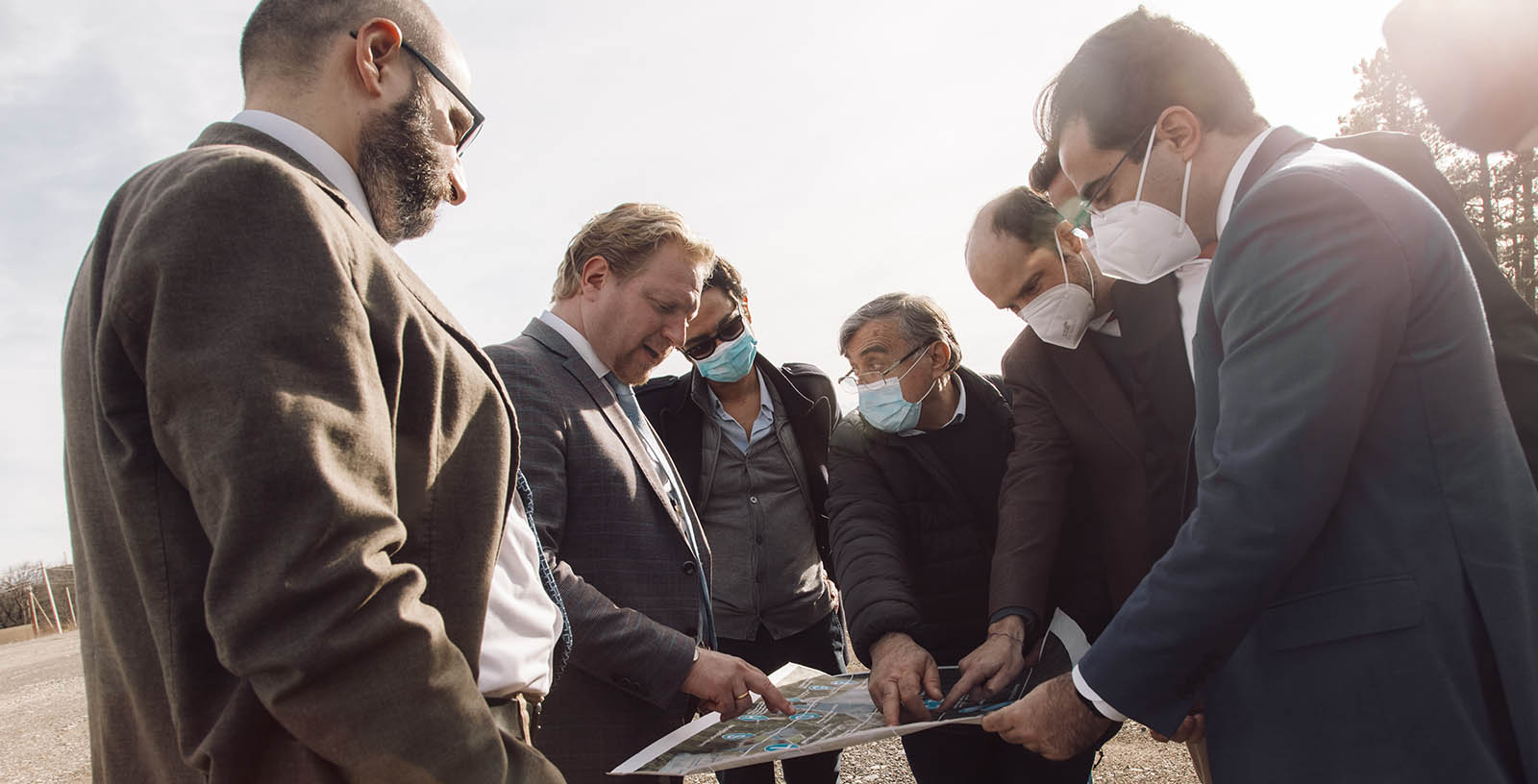 February 16, 2021
Proton therapy
Proton therapy is the most advanced, safest, and most accurate external radiation therapy that maximizes healthy tissue protection by not unnecessarily exposing it to radiation. It uses a beam of high-energy accelerated particles that allows radiation to be directed more precisely against the tumor.
CONTACT
Pablo Elorz ( peg@idom.com )

PHOTO / IMAGE
Kick-off meeting on the campus of Kutaisi International University. Vakhtang Tsagareli (Head of Project Management and Operations at the Cartu Foundation) and Nikoloz Chkhetiani (Chairman of the Board fo Cartu Foundation) explain the site of the future Proton Therapy Centre to the IDOM and IBA team.