The future Puerto Montt Cruise Terminal is progressing well
The main institutions involved are meeting at IDOM Chile
The headquarter offices of IDOM Chile was where the main public and private institutions involved in the future Cruise Port municipal project in Puerto Montt. Located in the south of Chile, Puerto Montt is the main port of the country in terms of passengers and in stopovers. The port has experienced sustained growth of 7% per year in recent seasons and is consolidating its position on the route of the southern cone of South America.
During the meeting, the main aspects of the project were shared, and it was explained how the initiative will be the connectivity axis of the south of the country in the Caleta Pichi Pelluco sector. The study Compilation, Analysis and Pre-Feasibility Design for the Cruise Terminal in Puerto Montt developed by IDOM, included a thorough review of the entire area, where strategic, market, technical, operational, environmental, social, legal and economic aspects were evaluated. Multiple stakeholders of the sector were consulted, to know and raise, problems, opportunities and determine their interest in the project.
Gervoy Paredes, Mayor of Puerto Montt; Iván Leonhardt, director of the Community Planning Secretariat (SECPLAN); Daniel Reyes, urban planning advisor for the Municipality, and part of the IDOM Chile team: Andrés Mackenna, General Manager; Cristián Valdés, Director of Ports and Logistics and PMO of the project, and Waldo Urquiza, Director of City and Territory. Remotely from Spain, Javier Erice, IDOM Ports and Logistics Director, and Francesc Grau, Barcelona Cruise Port (GPH) Operations Director, part of the study's advisory team, joined the event.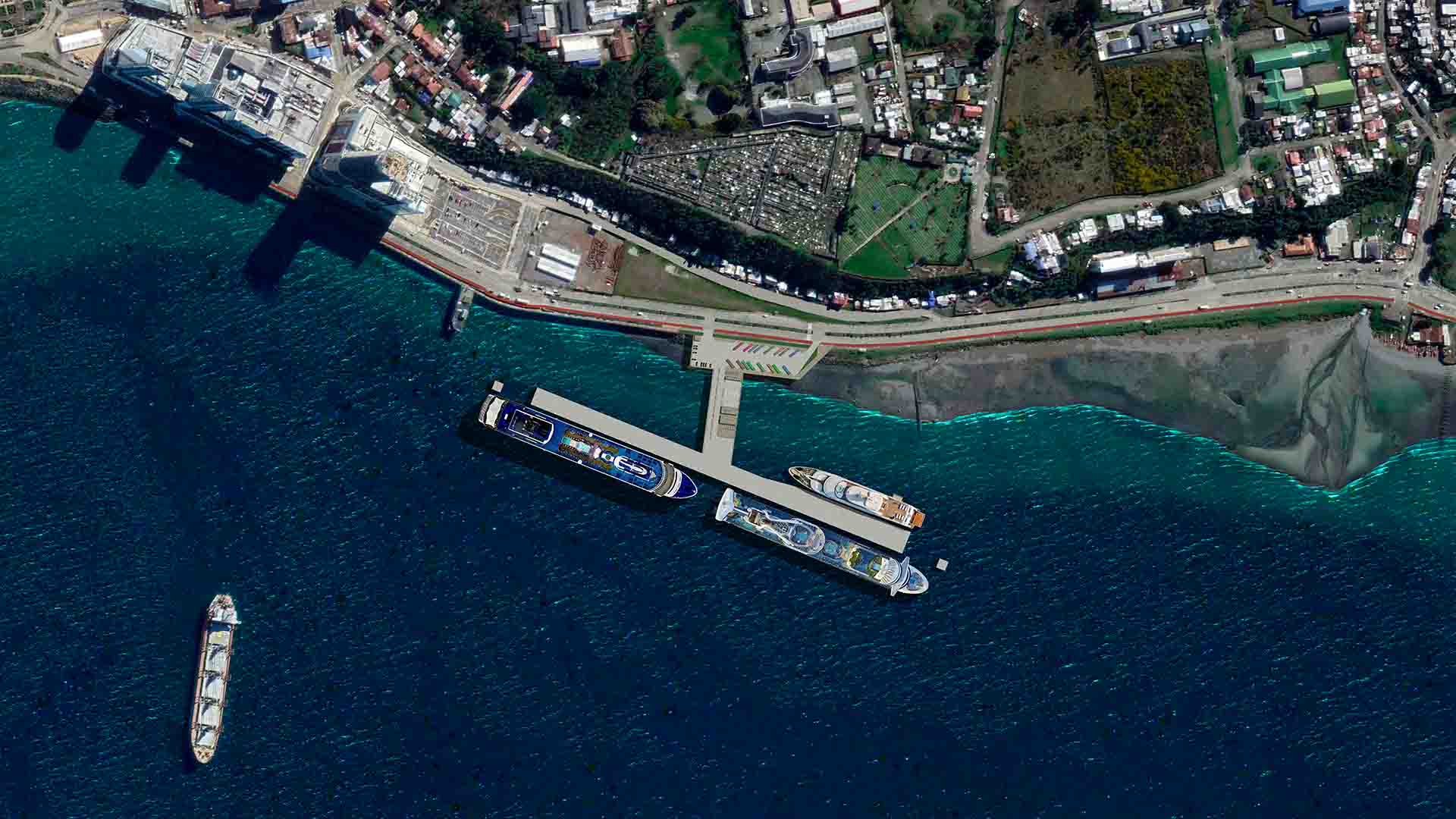 January 18, 2022
More info:
A docking pier with the capacity to serve up to 3 ships at the same time was considered. While the esplanade on land was projected with 4,200 m2 and a terminal building dimensioned with 4,400 m2 in two heights. At the same time, the main floor (first floor) is designed for logistics operations alone to service the warehouse. There will be a direct connection between the cruise ships and the passenger terminal building.
CONTACT
Cristián Valdés ( consultoria@idom.com )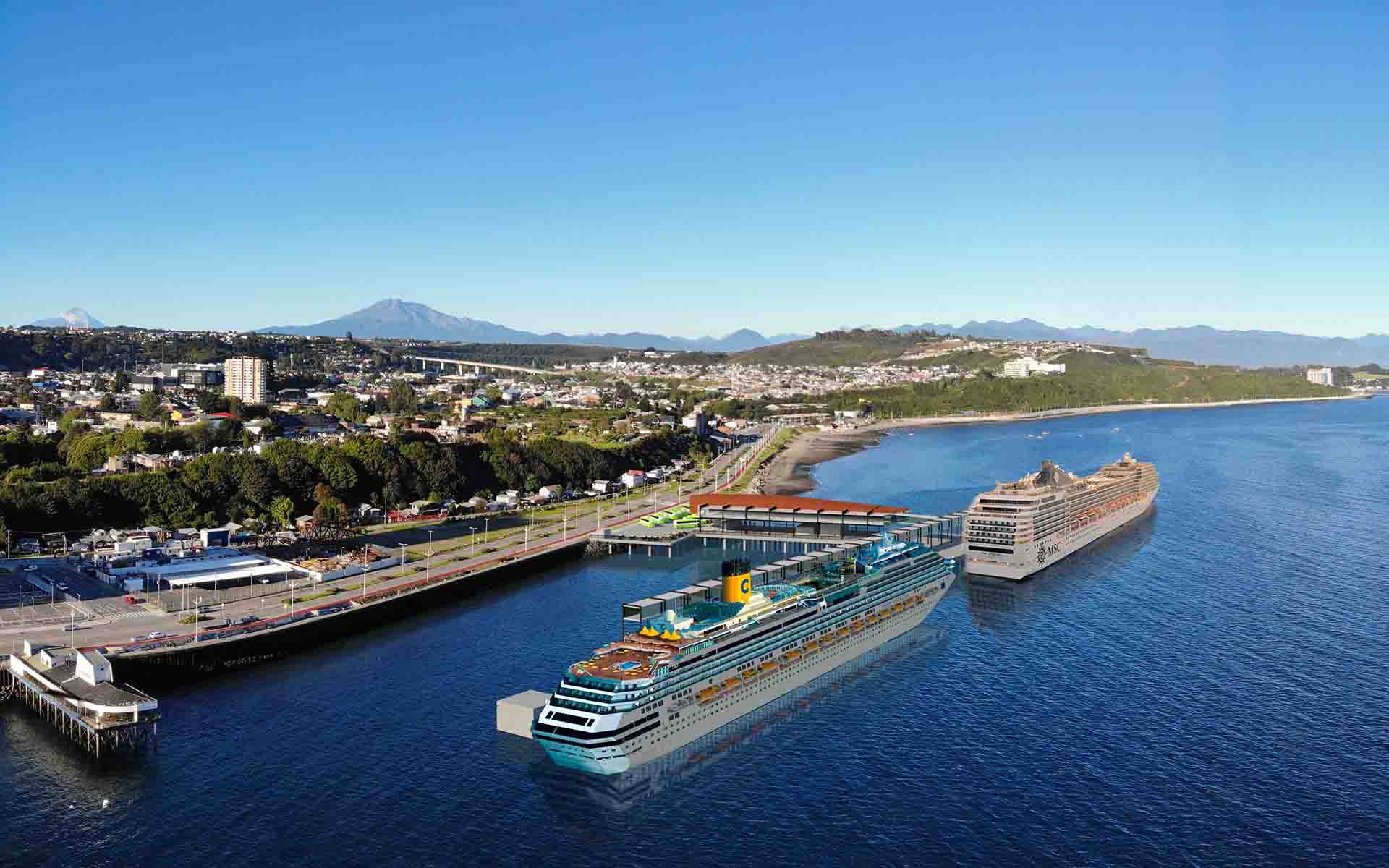 Pre-Feasibility Study for the Exclusive Cruise Terminal of Puerto Montt