A new, more versatile, and multifunctional exhibition centre for the Canary Islands
Iconic, multifunctional, and sustainable, this is what the future main pavilion of the Gran Canaria exhibition centre will look like. It will consist of a building with a surface area of 7,500 m², extendable to 8,500 m², which can be subdivided into four 1,800 m² areas to host several events at the same time: and a building for complementary uses of 6,500 m² and four floors above ground level.
The official presentation of the project by the island council (cabildo insular) took place on March 22, with the participation of our colleague Manuel Andrades and Javier Haddad as representatives of the IDOM-Onda arquitectura joint venture, the winner of the public tender for the development of the pavilion.
"Our extensive experience in international trade exhibition facilities in Peru or India, together with Spanish reference projects such as the BEC in Bilbao or the Fira de Barcelona have shown us that these venues are increasingly becoming entry points and ambassadors of local cultures, often the first point of contact between tourists and cities, and in this sense the new Infecar pavilion will be a real landmark to show visitors to Las Palmas. A point of reference with a clear insular and international identity", commented Manuel Andrades.
The new pavilion will have a clear and strong volumetry, which will make it a new architectural landmark, not only for the exhibition centre, but also for the entire city. In addition, thanks to the exceptional climatic conditions of the island, the building will be designed with the highest levels of sustainability and energy efficiency, based on energy saving and the use of renewable energies, with the commitment to achieve the highest levels of environmental certification.
"Exhibition spaces have evolved a lot in the last decades. Global demand has shifted towards large, open-plan spaces with high clear heights, which in turn allow for maximum flexibility in hosting a wide variety of events and activities. With this new building, Infecar can aspire to enter this new arena and attract a greater number of international trade fairs," concluded Manuel.
The tender for the works is expected to be launched at the beginning of 2024. The execution period will be 24 months.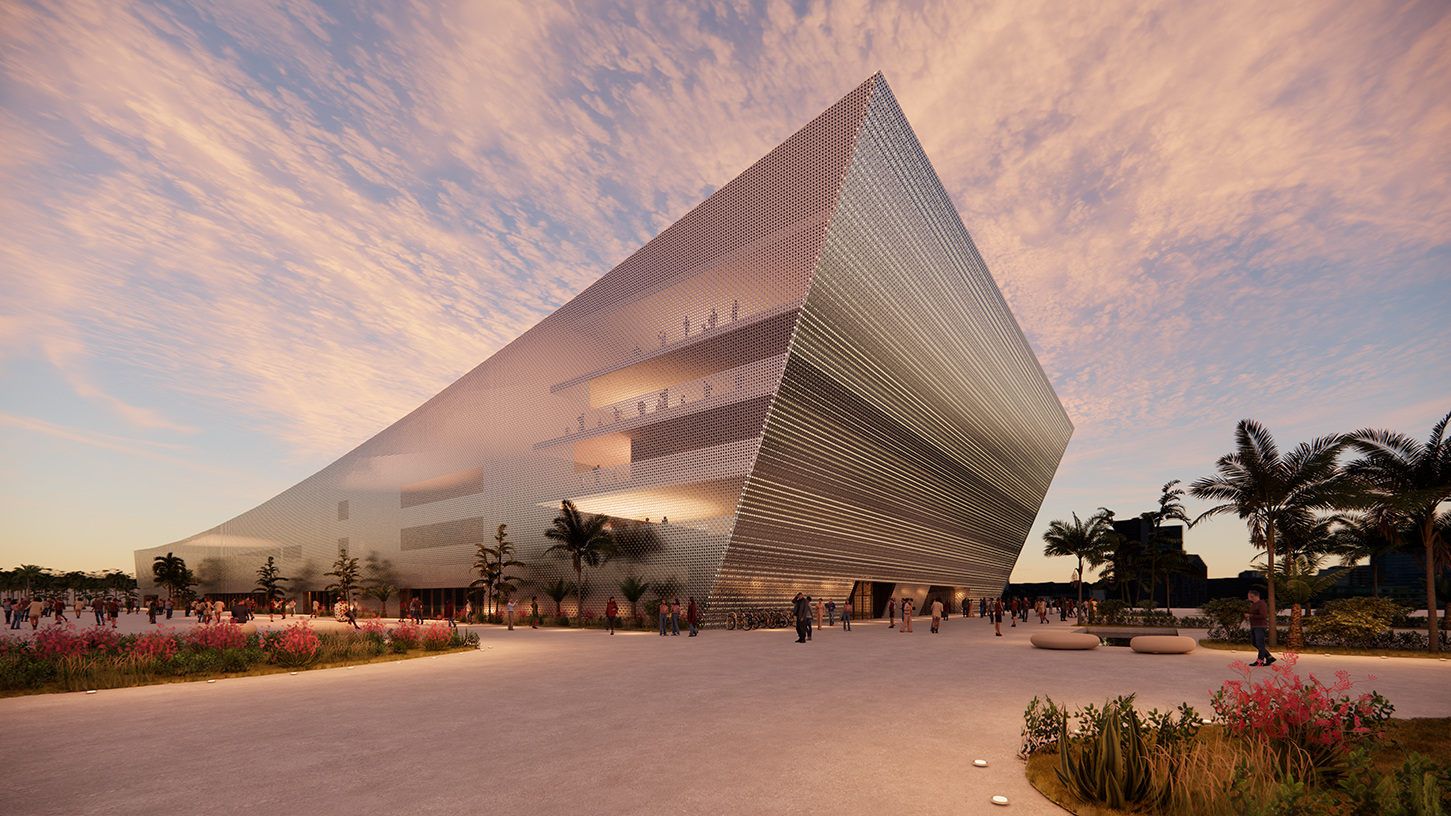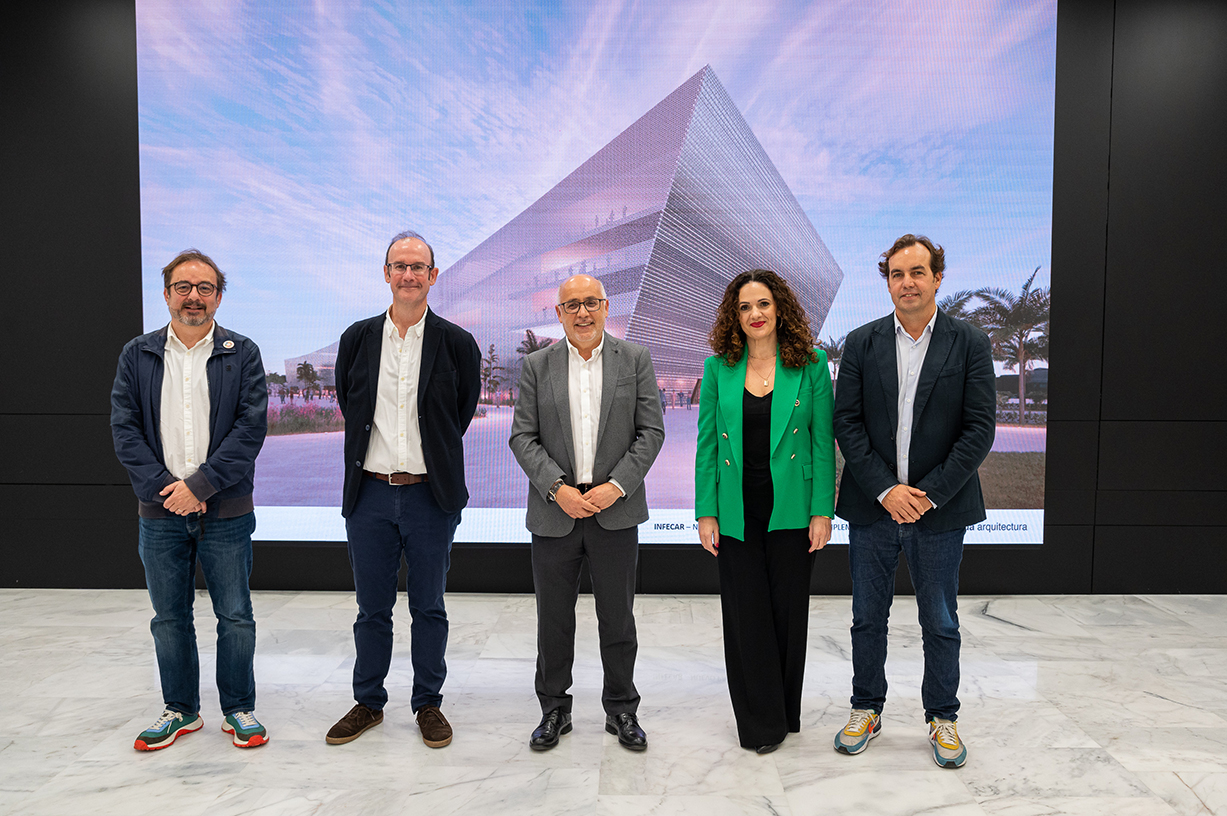 March 24, 2023
PHOTO / IMAGE
From left to right: Raúl García Brink, Technical Coordinator of Economic Development; Manuel Andrades (IDOM); Antonio Morales, President of the Cabildo de Gran Canaria; Natalia Santana, General Manager of INFECAR and Javier Haddad (Onda arquitectura).