Saudi Water Forum – the most important water industry event in Saudi Arabia
A meeting point for national and international industry representatives
Last week, IDOM was present as a Silver Partner at the most important event in the water industry in Saudi Arabia: Saudi Water Forum 2022 (March 6-8, Hilton Riyadh Hotel & Residences).
A meeting point that brought together national and international industry representatives, with the aim of achieving the Kingdom's vision (2030). The Ministry of Environment, Water and Agriculture (MEWA), Saline Water Conversion Corporation (SWCC), National Water Company (NWC), Saudi Water Partnership Company (SWPC) and the Saudi Irrigation Organization, were present along with local and international partners, developers, investors, researchers and scientists from the water industry.
During the 3 days of the event, specialized workshops were held in which a total of 66 speakers participated and where more than 60 scientific topics were addressed, such as: operational excellence and smart grids, alternative energy in desalination and water purification or drinking water quality, among many others.
A space to exchange experiences and successful strategies to find the best solutions for the challenges of the water industry in the country. IDOM is currently developing large-scale water projects in the region, such as: Rabigh 3 seawater desalination plant (600,000 m³/day), the Taweelah seawater desalination plant with associated photovoltaics (909,000 m³/day and 70 MW) or the recycled water project in Medina.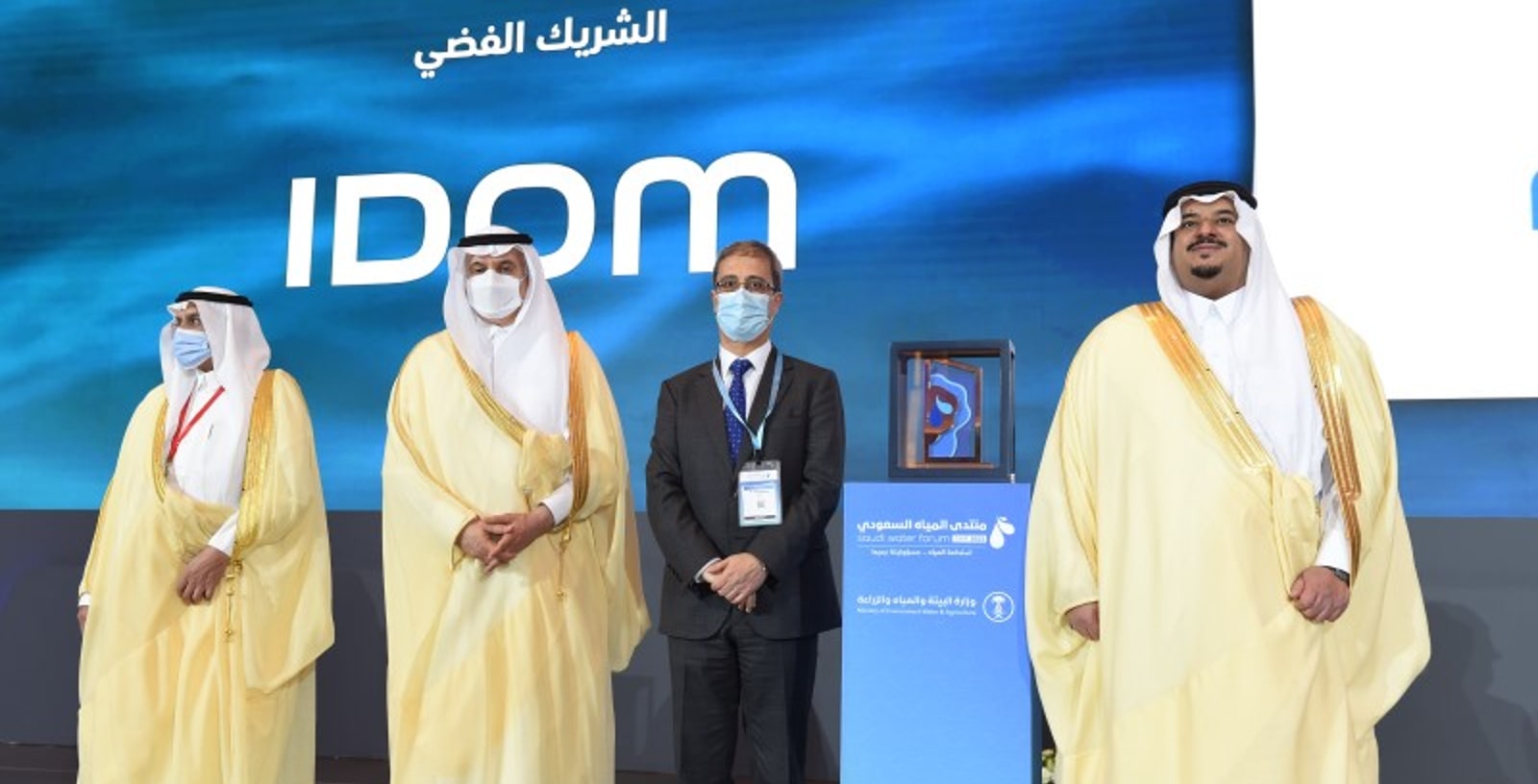 March 15, 2022
PHOTO / IMAGE
Minister of Environment, Water and Agriculture. HE. Eng. Abdulrahman Al Fadhli; Deputy Governor of Riyadh Region, HRH. Prince Mohammed Bin Abdulrahman Bin Abdulaziz; IDOM President, Mr. Luis Rodríguez