Sharing our transport infrastructure experience in London
II SPAIN-UK FORUM 2019
On November 26, the 2nd edition of the "Spain-UK Transport Infrastructure Forum", organized by ICEX United Kingdom, took place in London, where representatives of the Spanish infrastructure companies had the opportunity to exchange their views.
IDOM attended this forum, along with other engineering firms, construction companies, railway companies and Spanish airport and railway operators. José Luis Ábalos, acting Spanish Minister for Development, was present at this summit. The objective was to support these companies in order to achieve new projects in this market. At a previous meeting, Juan Ramon Lopez Laborda, Director of the Infrastructure Area at IDOM, spoke about the firm in the United Kingdom and the projects being carried out in the country.
Subsequently, a series of conferences were held on topics such as the future of the industry or collaboration opportunities for Spanish and British companies. In this context, Ramón Ramirez, Managing Director IDOM Merebrook & Director of the IDOM Rail Division, said that Spanish firms are accustomed to working around the world, from the US to the Middle East. In addition, during this session about collaboration opportunities, the advantage of working with teams that have complementary competencies when developing projects was highlighted.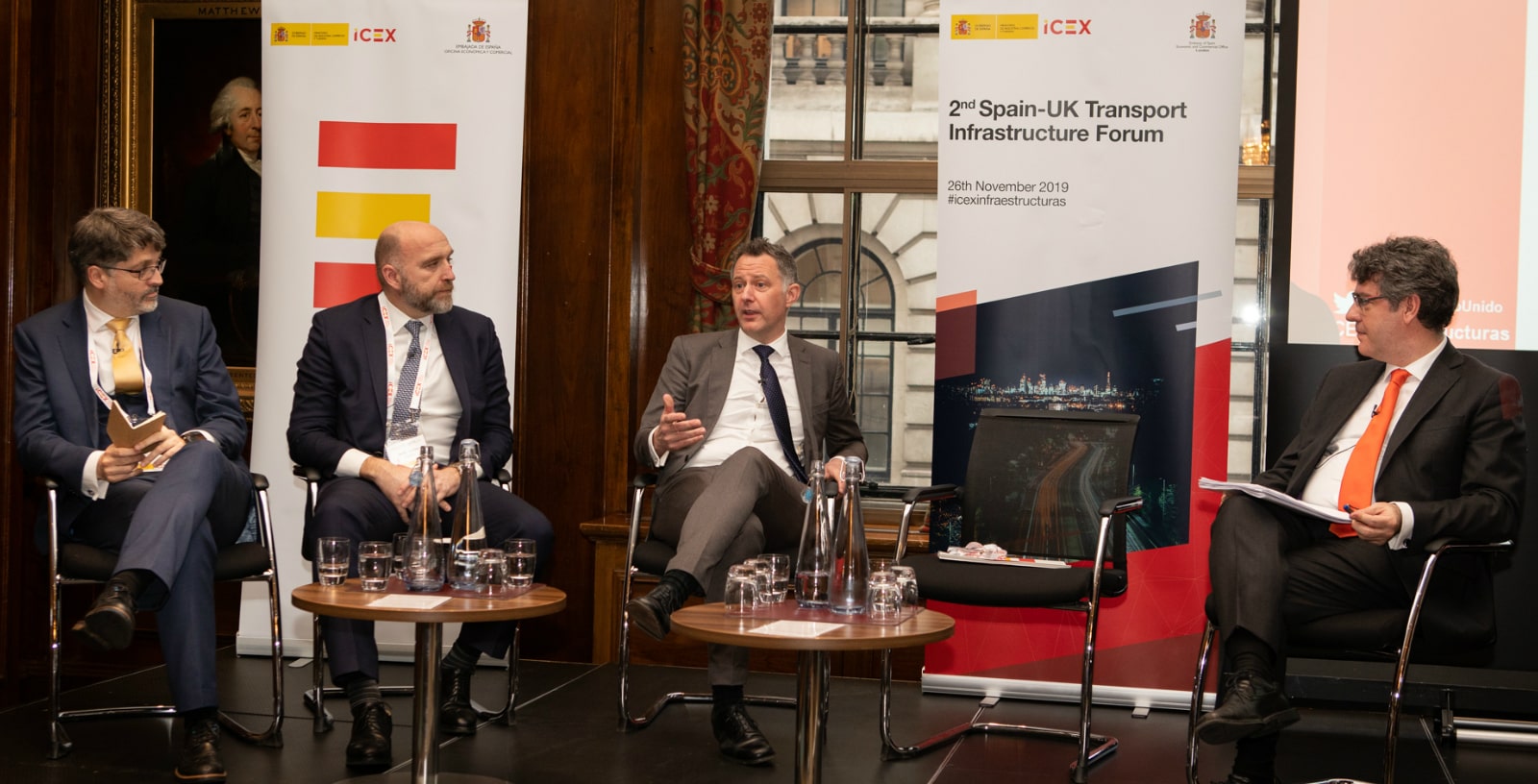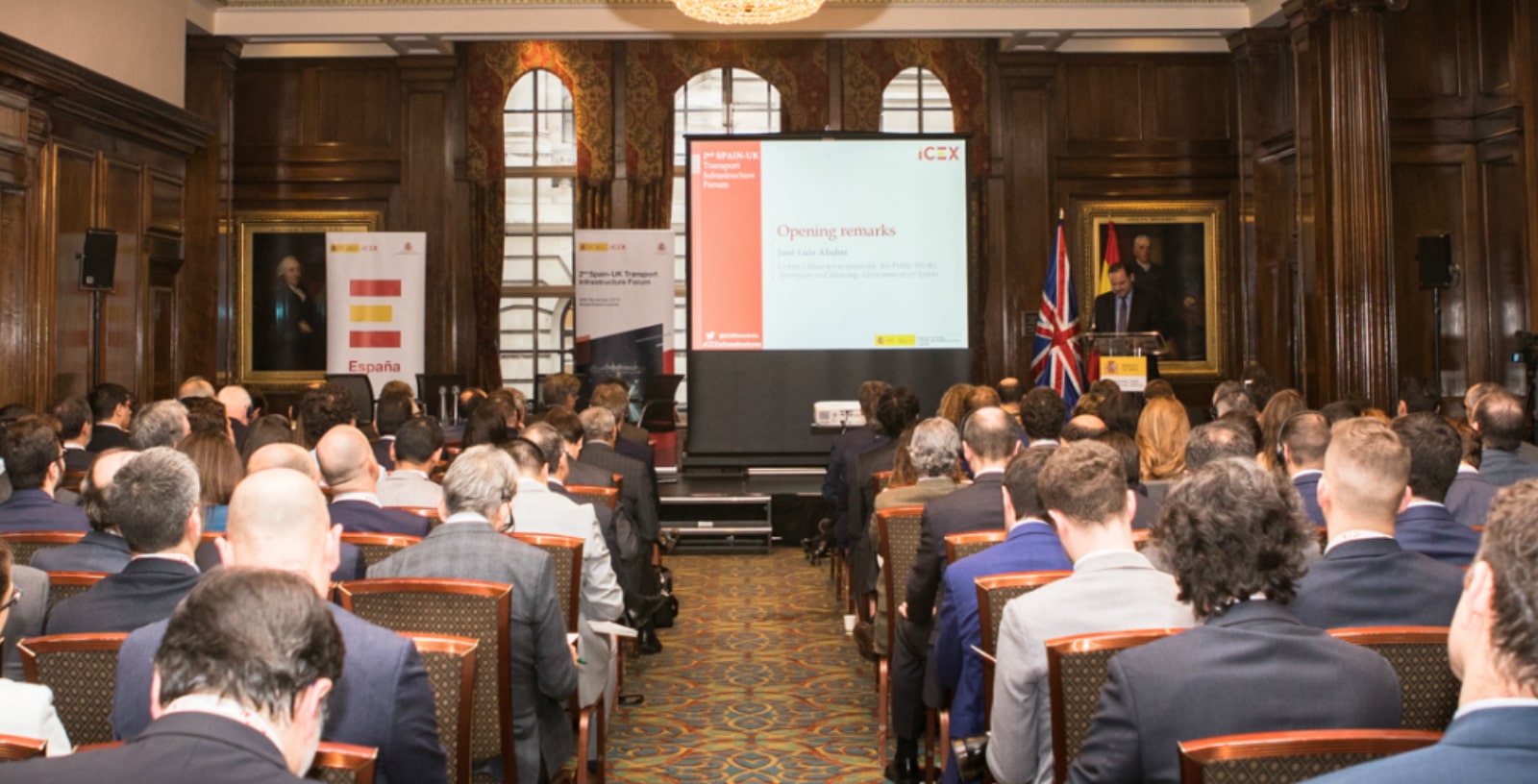 December 18, 2019
CONTACT
Iban Mirones ( info.rail@idom.com )

PHOTO / IMAGE
Juan Ramón López (Director of the Infrastructure Area at IDOM), Ramón Ramírez (Managing Director, IDOM Merebrook Ltd & Rail Director), Javier Teulón (Managing Director UK & Ireland, Dragados), Sean Gray (Director of Transportation, Mace Group), and Álvaro Nadal (Head of the Spanish Economic & Commercial Office). Photos courtesy of ICEX United Kingdom.