The objective of a fire protection strategy begins with the evaluation of the real and inherent risks of each activity within the building, so that the solutions that guarantee adequate safety levels are aligned with the design. For this, we use work platforms in BIM (Building Information Modeling), adapted to the computational calculation software, in which the different multidisciplinary groups (architecture, structure and facilities) jointly and simultaneously design, resulting in a perfectly finished final product. coordinated and aligned with the objective: security.
IDOM has developed the Architecture and the MEP of the Auxiliary Buildings for the Extension project of the international AMB Airport in Santiago:...
The building, the tallest in Bilbao, with 37 floors above ground level, is part of the waterside recovery of the Nervion River. Designed...
Awards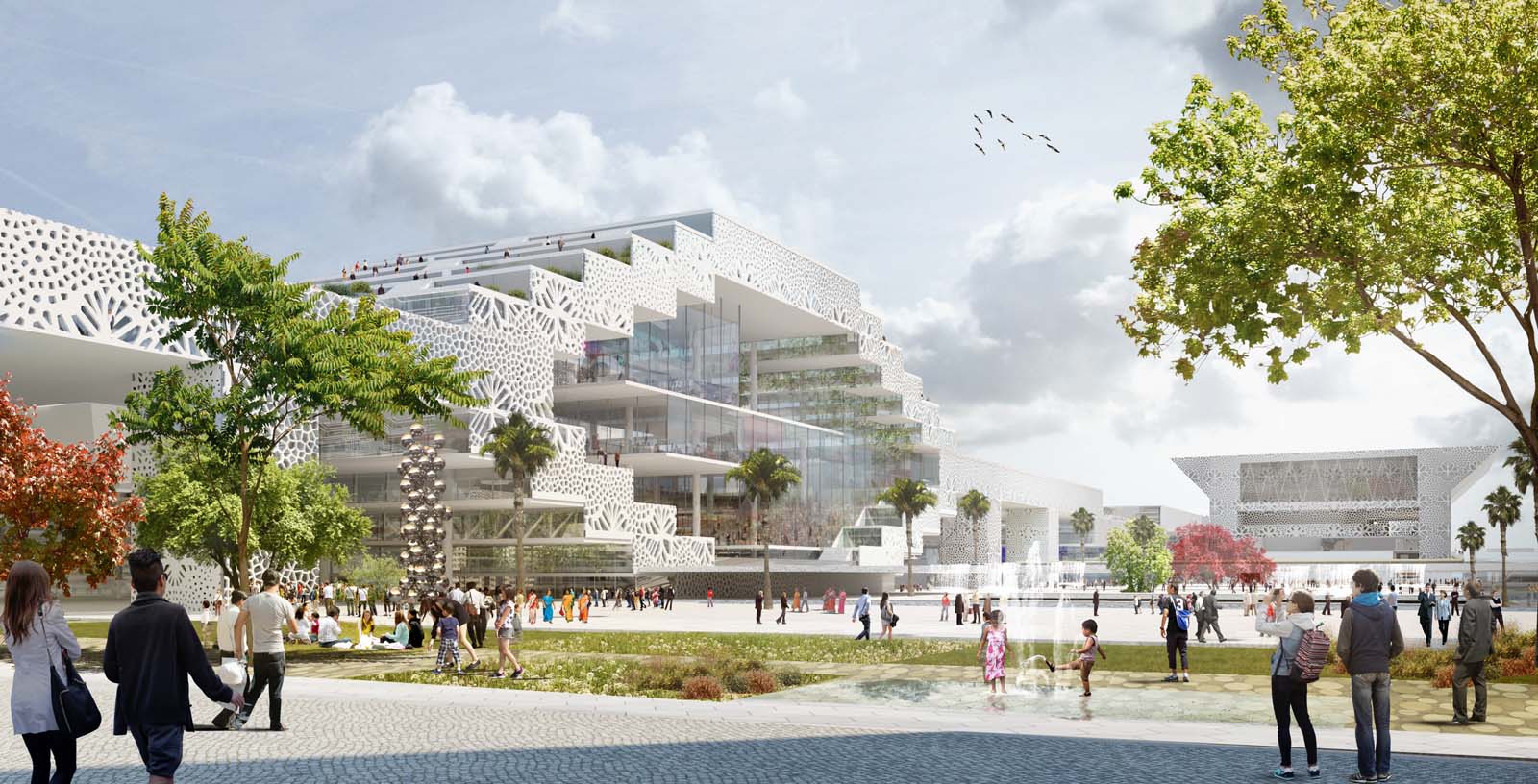 India International Convention & Expo Centre
2022
Prize. World Design Awards 2022. Category: Mixed Use Concept
Shortlisted. WAF Awards 2022. Category: Future Projects – Commercial Mixed Use